ULTRA-RELIABLE | FASTEST HOSTING PERFORMANCE | AWARD WINNING HELP & SUPPORT

This custom caching engine speeds up your site by over 200% by pre-building optimised versions of each page and delivering it direct from RAM on the edge of our ultra-fast, network. This ensures TTFB of <100ms - ensuring your site loads at lightning fast speeds - a huge boost for your Google rank.
Every Pro hosting site comes with a free 256bit encrypted SSL certificate for rock-solid security and trust for your visitors. As an added security layer, our system also automatically renews this every 90 days to help prevent phishing and site hijacking.
As well as automated 90-day backups, 4 hour SQL backups and daily snapshots, you can backup & restore your sites using our easy-to-use control panel in just one click. All replicated both locally in our primary network and to our secondary secure network.
Award-winning help and support by phone, email, or chat online – from our super-friendly support experts. Our web hosting has also won and is a regular finalist of the coveted "Best Web Hosting" award from ISPA – the UK's Internet Service Providers Association.
We employ four load balancers for High Availability, faster speeds and increased security of your website. These distribute visitors more efficiently to backend web servers and reduce maintenance downtime – see how our HA Web Hosting works

We use the fastest all-NVMe SSD storage throughout for speeds of up to 40Gbps & 90k IOPS/sec to ensure maximum speeds for your web hosting, with 40Gbps networking.
Every website is protected by a unique 4-level protection system we call QuadraShield, combining a sophisticated WAF (Web Application Firewall), regular deep virus and malware scanning and active protection with human monitoring.
Feature-packed, insanely fast Website Hosting

90-days of automatic website backups included

Our hosting platform creates daily, weekly and monthly backups of your website automatically – stored securely on multiple drives locally and remotely. You can never have too many backups!

 

Enhanced Security Built-in as standard

Your website is fully protected with our enterprise-grade 4-level protection against malicious activity, viruses and malware – with 24/7/365 expert monitoring. The WAF (Web Application Firewall) inspects and protects all traffic and is updated hourly with over 1000 malware and attack vector signatures. In addition to this, we have active malware scanning, deep malware scanning as well as DDoS (Distributed Denial of Service) protection.

Over 80 one-click install scripts

 

WordPress? Web Builder? Drupal? Joomla? Have your favourite CMS or script pre-installed ready for you or add multiple scripts at any time – with just one click.

 

Make your website even faster – with QFAST

QFAST is a custom, high-performance load balancer which store optimised versions of your pages in RAM right on the edge of our network – so it can be delivered to your visitors at over twice the speed! That means you can turn off those clunky caching plugins!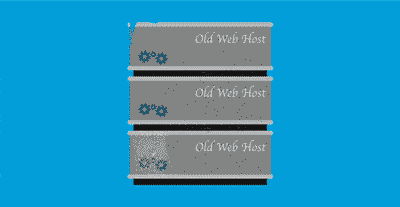 Take the hassle out of moving your existing WordPress site from your old hosting provider to WebMate with ZERO downtime and ZERO hassle. We do it all for you at no extra cost!
If you have emails you'd like to move too, we can migrate those just as easily without losing any emails or folders.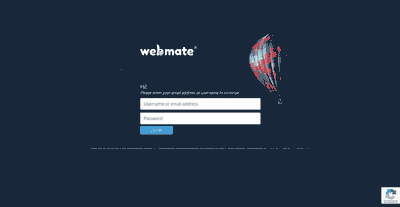 Easy-to-manage control panel
Our control panel for managing your websites, domains and email is a little different to other web hosts: it doesn't require a degree in rocket science to navigate! Besides, Web Hosting doesn't have to be complicated, so we've built our Control panel around you – to ensure it's quick and easy. Or if you prefer, we can action any changes you need by phone or email – whichever's easiest for you.
Ultra-Reliable, fast website hosting you can count on

 – from just £49 per year –
We have three great value, feature-packed web hosting options to suit every type of website and budget. What's more, web sites feature Instant activation and a 30 day money-back guarantee – together with expert help and support backed with over 25 years of hosting experience.
Google Reviews – 5 STAR
Based on 85+ verified reviews (4.9 average)

Based on 145+ reviews, average score 4.8. View all Trustpilot reviews here.
I have been with WebMate since dial-up access days! Stayed with them mainly because of their excellent customer service – prompt, helpful, and knowledgeable. They even ring you back if their line is busy! What a relief not to have to deal with a far flung call centre or poorly informed staff reading from a script. Efficient service and staff very supportive, helpful and patient. Treated like a person as opposed to a number.
Great support as always from WebMate! I've used Webmate for about 8 years now and they are always superb at delivering, friendly, honest coherent support in a really timely manner! I don't hesitate to recommend them. Thank you Pete, Charlie, Lewis and all the team!
Excellent Service. Webmate have always been helpful and prompt in dealing with queries and problems but they surpassed themselves with a recent issue I had. At all times they replied very quickly, sometimes in only a few minutes, and were very patient in finding a solution that was not obvious and hence took several attempts to sort out. I can't see you getting this level of service from some of the larger ISPs.
Webmate have been my preferred ISP for sometime. Consistently excellent service and superb uptimes.
They recently prepared a website for me. A superb job for the price.I cannot recommend them too highly.

I have been with WebMate since 1998 and I cannot fault their excellent service and competitive rates for web-building and email hosting. No voice recognition frustration options when you call, but a familiar friendly voice to help you with any computer issues to hand.

Excellent service. The best Mac web provider out there. Any issues have been sorted extremely quickly and politely. Thank you. No holding on to phone lines for ever and ever. Quick response if even I've phoned. Tickets generated for problems sorted over night at the slowest.

WebMate Shines. Best outfit out there… Always available, friendly, and knowledgeable; go out of their way to resolve any issues, both email and/or web support issues. Can't say enough about these people.

A wonderful company – efficient, helpful and simply the best (my experience of 15 years impeccable service)

I had no Broadband, so I phoned WebMate and I got the usual guy's (based in Cornwall) to sort my problem within one day, I've been dealing with the same people for 20 years, that says everything! They got back to me to say that leave it with us, we're working on it, and sure enough, it was fixed shortly afterwards. I truly believe that WebMate is the best and most honest company that I have ever dealt with, they are exceptional. Thank you all very much again.

A company that will actually talk to it's customers. In a world where most companies seem to be set up to make it as hard as possible for you to talk to a real person, WebMate is a breath of fresh air. There are real, always helpful people just a phone call away. I have never for a moment regretted changing from the ever unhelpful BT. I don't write reviews normally but this company deserves a bit of my time for going out of its way to be helpful to its customers rather than keeping them at arms length. I would highly recommend them.
The best & fastest high availability web hosting in the UK and beyond!