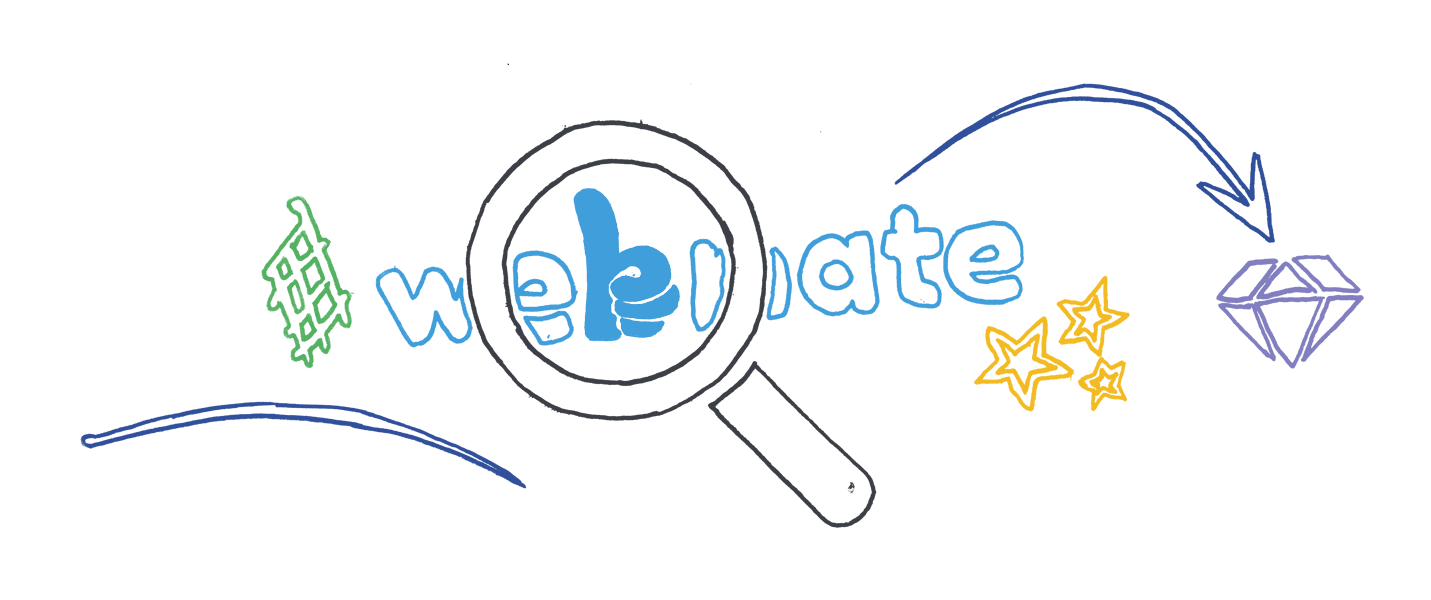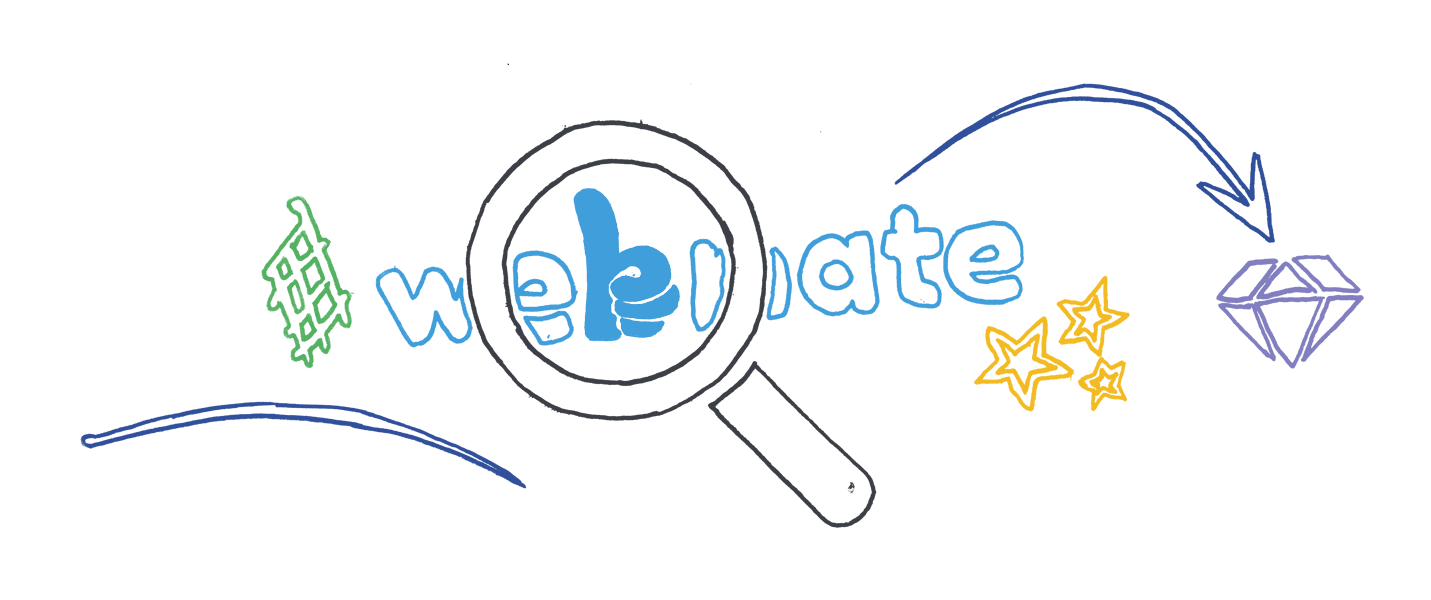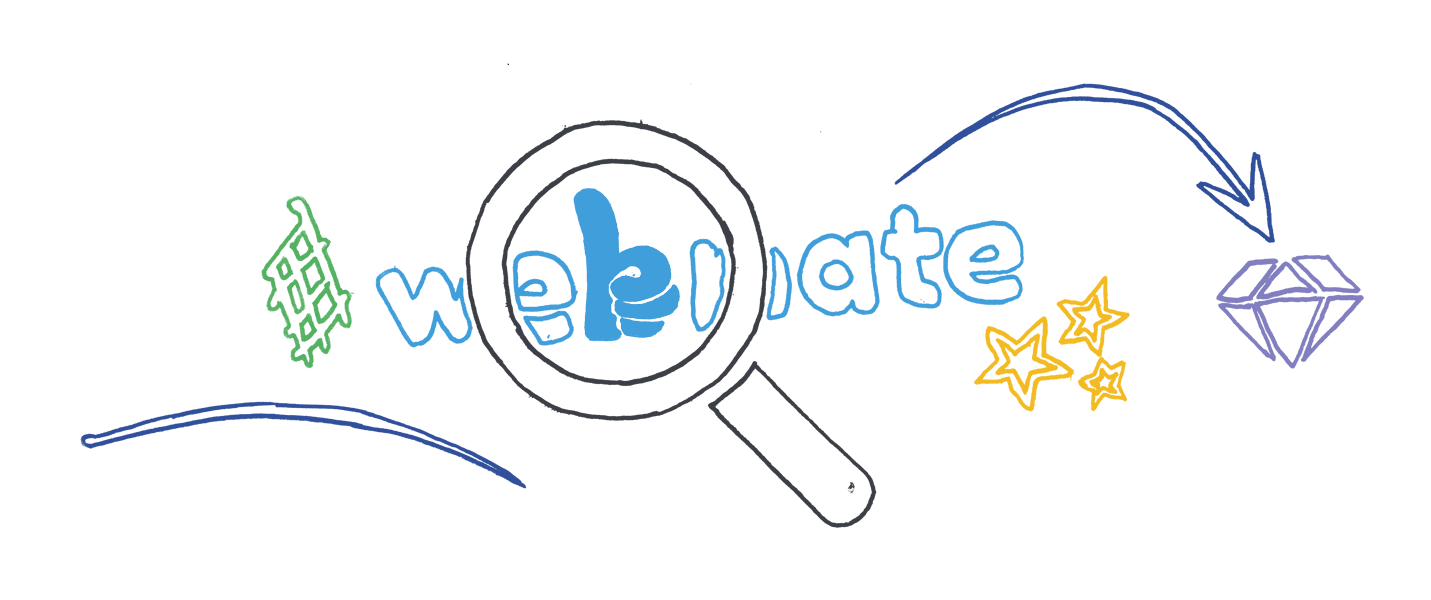 a different kind of isp, one who's sole aim is to offer the very best internet services.
WebMate is an established and innovative internet company which offers you a new way to manage your online content in one place and without the tech jargon – including our super-powerful, super-easy web builder, hosting, email, leased lines, broadband and domains.
We believe in our award-winning support being the very heart of our services – with 5-star Google and Trustpilot reviews. Over 25 years, we've built our network to be super-reliable and constantly tweak and upgrade to ensure it's as fast as possible and secure as possible. We're on a mission to innovate and reverse the myth that internet and telecoms companies offer bad support….
We started out in the early days of the internet, right back in 1996 as an ISP focussed on the Mac platform. Over more than 20 years we've built a strong network and reputation that embodies our core values of speed, reliability, fairness and ease of use. We've won many awards along the way and WebMate has become one of our most successful products since we first started building it (then MacMate) in 2013. We manage our own infrastructure and super-fast global network. WebMate has evolved over the years and is now a leading web building platform that delivers more control and better, award-winning support.
Over 25 Years of Innovation and Excellence
1996 MacAce.net was born…
We launched as the world's first Mac-only ISP offering pay-per-minute dialup internet. Those 28k modems were lightening fast at the time! (MacAce was what we were called before WebMate)

1998 Telehouse Presence…
Just two years later we built our first network in Telehouse London. Just a few switches and servers at the time…

2004 First Geo-reduntant hosting…
We pioneered the UK's first hosting platform that had redundant hosting in two datacentres 200miles apart

2009 Award Winners…
We cleaned up in both the MacWorld and MacUser awards as Best ISP – titles we'd retain for 4 years until the awards were discontinued.


2012 MacMate released…
As Apple discontinued MobileMe, we developed a replacement to help the hundreds of thousands of iWeb users needing hosting, cloud storage, photos and email in one easy package. Launched at MacWorld Expo in San Francisco

2014 Best Web Hosting Award…
A slew of award wins and finalists were crowned off in 2014 when we won the prestigious "Best Web Host" award at the ISPA's


2014 WebBuilder and more…
By 2014 we'd upgraded MacMate to include filesharing (aka dropbox-style), galleries and a brand new online web-builder to replace iWeb.

2016 Significant network upgrades…
By 2016 our servers had grown to over 100 with new top-of the range redundant CISCO switchgear and 10Gbps local routing


2017 100% Carbon Neutral…
We achieved our target of 100% Carbon Neutrality by the end of 2017 utilising LED's and Air-source heating in our office, our first electric car, SSD's in our servers and carbon offsetting projects around the world.


2018 WebMate rebrand…
We brought all of our brands together in 2018 under the single "WebMate" name, together with updated WebBuilder and massive network upgrades.

2019 3CX and SIP…
We partnered with 3CX and built our first SIP/VoIP network – our fastest growing product sector at the moment – built on the founding philosophy that SIP calls should be unlimited.


2020 WebMate Mobile…
4G home broadband, sim-only mobile and short-term broadband via 4G and 5G launched.

2021 Resilience added to core network…
Multi-honed BGP quad edge routing on our core network, SSD throughout and NVram storage added to our core network, as well as a dedicated multi-DC network optimised just for VoIP


2022 More network improvements
We added 40Gbps and 100Gbps internal links to our primary network, building on the upgrade plans from 2021. We also invested heavily in expanding our dedicated VoIP network to add more power and resilience – much due to overwhemlming demand for our "Unlimited SIP Trunks" and 3CX hosting

3CX Silver Partner Status
With hundreds of installed VoIP PBX's and thousands of SIP trunks managed by WebMate, our Partner Status with 3CX was upgraded to Silver Status. VoIP services now make up over a quarter of our business, and growing.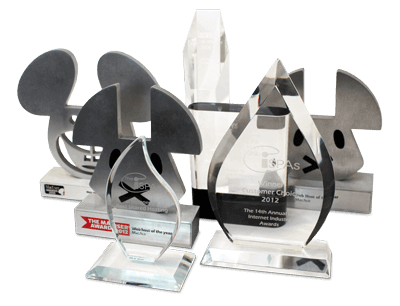 Our passion for customer service, providing a well-managed network and a high quality service has been recognised along the years with lots of awards. We're proud to be one of the most consistent finalists in the Internet Service Provider Awards since 2012, reaching the finals in several categories each year and having the privilege to be crowned the best or highly commended for our Hosting, VoIP, various security-related categories, customer service and as the Customer Choice "Best ISP". The ISPA's are judged by an expert panel each year from the industry and regarded as the pinnacle of the UK ISP awards. We choose not to enter any awards that have a fee to enter, are affiliated with suppliers or are "shortlisted" because of any marketing spend on a website or magazine etc. We would rather be judged on our achievements rather than our influence.
MacWorld Awards 2009 – Best Web Host
MacUser Awards 2009 – Web Host of the Year
The ISPA's 2012 – Winner Customer Choice
MacWorld Awards 2013 – Runner Up – Best Software
The ISPAs 2013 – Finalist Best Customer Service
The ISPAs 2014 – Winner Best Hosting
The ISPAs 2015 – Finalist Best Shared Hosting
The ISPAs 2017 – Finalist Best Customer Service
The ISPAs 2017 – Finalist Best Security
The ISPAs 2018 – Finalist Best Hosting
The ISPAs 2019 – Finalist CEO of the Year
The ISPAs 2021 – Finalist Best VoIP
The ISPAs 2021 – Finalist Best Hosted Service
The ISPAs 2022 – Finalist Best Hosted Service
The ISPAs 2022 – Finalist Best VoIP
The ISPAs 2023 – Finalist Best Hosted Service
The ISPAs 2023 – Finalist Best VoIP
The ISPAs 2023 – Highly Commended for Best Customer Protection (QuadraShield website hosting security)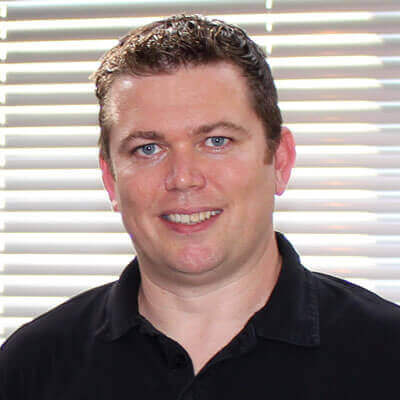 Since starting the parent company MacAce back in 1996, Gary has steered WebMate's development ever since. With a great deal of sysops expertise, marketing and a keen eye for design – he keeps a small but highly focussed team punching well above their weight on an international stage. Worst at gaming, but only because everyone gangs up on him, apparently.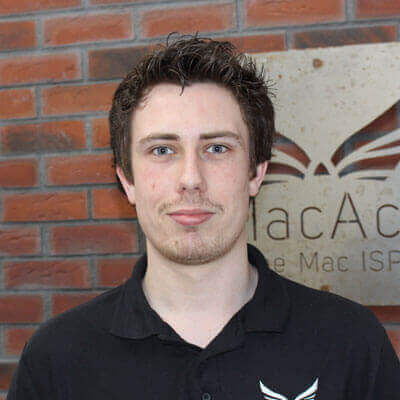 James Brown
Lead Web Developer
Having joined our growing team just as we were launching WebMate in 2014 as a junior web developer, James has progressed through our rankings to become our lead web developer. A wealth of coding expertese helps James keep a small but perfectly formed web development team delivering new features, upgrades and general maintenance across the whole company.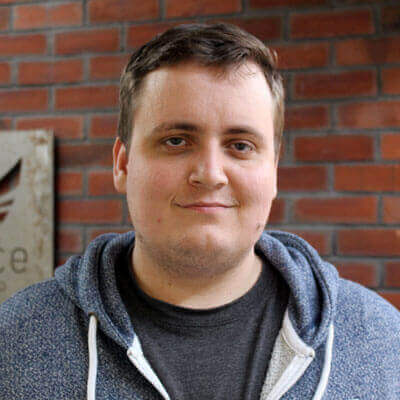 Lewis Camps
Support Manager
Tinkering with electronics and computers since childhood, Lewis has always had a keen interest in technology and today manages a super-efficient, friendly team of committed helpers on hand to assist all of our WebMate customers around the world from our UK base.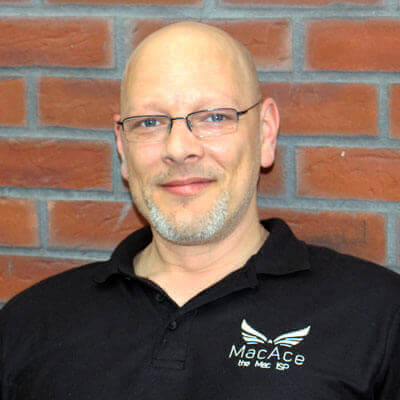 Pete Smith
Solutions Expert
Pete's our longest serving team member and knows everything about all of our products. So he's the guy to talk to if you're unsure of which WebMate product is best for you. Always friendly and always recommends the best option, not the most expensive one (none of our staff are commission-based)
Emily Bullock
Accounts Administrator
Emily keeps things balanced and deals with customers billing enquiries. It's not just front-facing enquiries though, Emily takes an active role in the development and UX of our billing and purchase platforms to ensure our customer feedback is put to good use and we make the payment side of the process work well for everyone.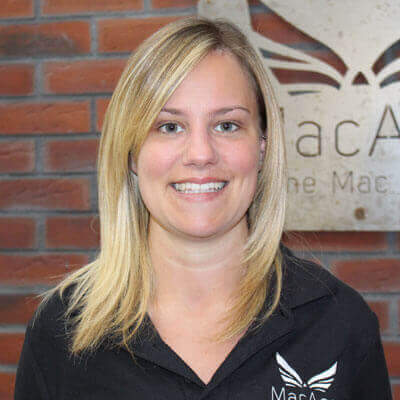 Charlie Hofman
Technical Support Engineer
Charlie joined us as an apprentice and soon became a firm favourite with our customers with his geeky tech knowledge combined with a friendly charm that customers love. His youthfulness keeps us all hungry for the same enthusiasm and drive he shows too. When we have a gaming night, we try not to invite Charlie, he's quite good (annoyingly so).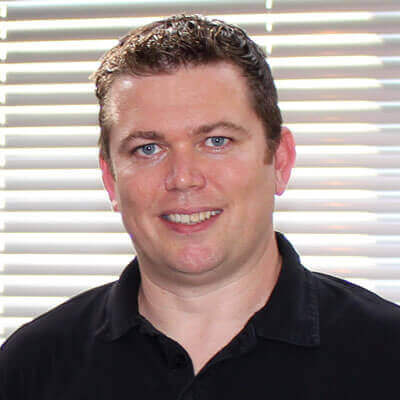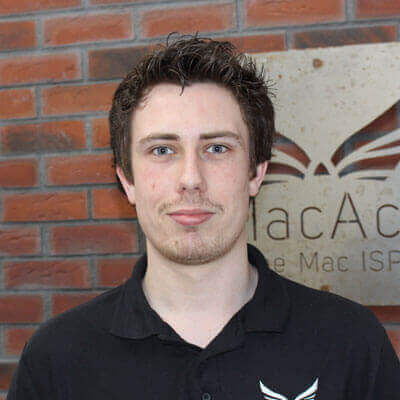 James Brown
Lead Web Developer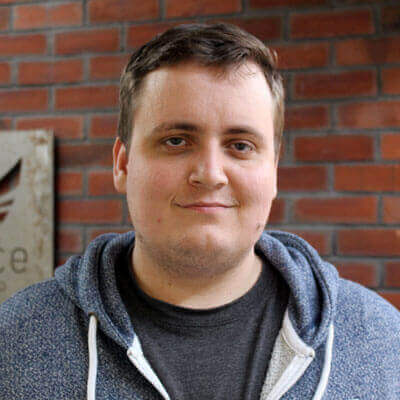 Lewis Camps
Support Manager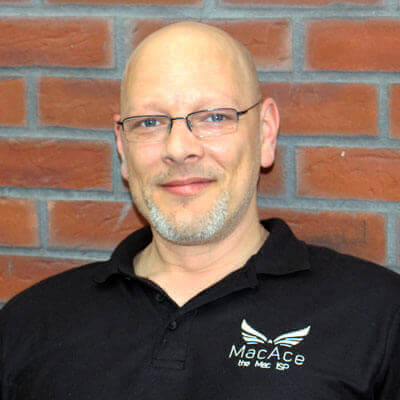 Pete Smith
Solutions Expert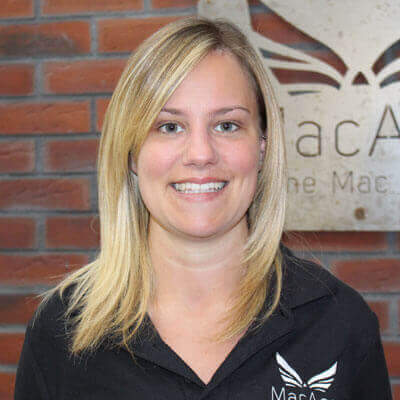 Emily Bullock
Accounts Administrator
Charlie Hofman
Junior Support Engineer
Striving to be the best ISP in the UK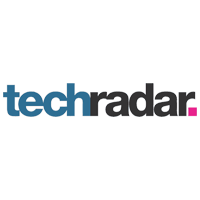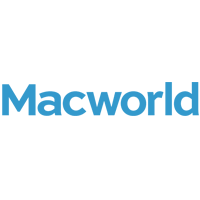 MacUser Magazine reviewed WebMate when we launched our first version in 2009… "it's really simple and quick"

At a Tech Expo in San Francisco in 2013.. WebMate is simple, fast yet elegant and feature-packed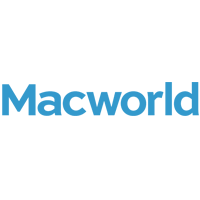 …simple website creation; good range of features; reliable email; excellent support from award winning ISP… reasonably priced.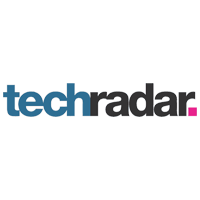 4 Stars – we were getting upload speeds that were four times as fast as iDisk… we began to use WebMate Drive almost as we would a local volume.