Stake your claim on the internet…
…with your own domain name. Use the search box below or visit our domain name-spinner for some suggestions based on your company name or keywords.

Domain names purchased with WebMate can be parked or CNAME redirected for free
Our super-easy-to-use control panel allows full management of your domain names – or drop us a request by phone or email and we'll sort out changes or help with any queries/changes

Our geographically diverse DNS servers are super-fast and super-reliable with no single point of failure

We don't charge any fees to transfer domains away.

TXT, SPF and
DNS-SEC support
Automatic and auto-filled support for DNS security standards which help stop spam, malware and domain abuse

Hide your registration details with comprehensive privacy options to mask your details.
Top Tips for getting the Perfect Domain for your business
For a new business you should always aim for at least the country you'll trade mainly in - it'll help with search engines too. So for UK, choose the .co.uk and the .uk or for France, choose .fr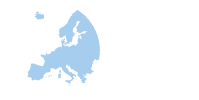 For international trading, try to get the .com as well as individual TLDs (top level domains - these are the ending bits, ei .uk, .fr etc)

It's a good idea to protect your name and get the .com if possible too

Keep the domain short and snappy if you can


If your company name's not available, be creative so for a company called Apple PR, apple.com's already in use so you could go for we-are-applepr.com


Or use a completely different tld like .me or .tech


Domains are relativelty cheap and protect your company or product names, so it's always worth registering more rather than less.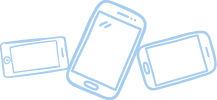 Feel free to contact us for advice if you're unsure


Domain Name Registration Prices
1 Year Domain Registration
2 Year Domain Registration

Need help choosing the right domain name – we'll be happy to help
Domain Name Registration but better….