Reliable SIP Trunk Provider for VoIP with FREE Unlimited UK national & mobile calls
UK SIP Trunks that are reliable, with high audio quality and award-winning 5-star rated support. Works with any Business VoIP PBX system including 3CX & Asterix SIP Gateway – lowest costs from $10 per month, per SIP channel.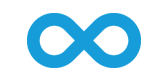 Enjoy peace of mind with free  and unlimited 01, 02, 03 and 07 calls included for $10 per SIP channel – making our SIP Trunks easier and lighter to budget.

With no UK call charges, no "connection charges", per-second billing and lowest rates on other calls (International etc) – you can be sure that your SIP VoIP system is the cheapest possible – without sacrificing quality of service or support.

With award-winning UK help and support direct – not to mention 5 Star Trustpilot and Google reviews – your SIP gateways are in safe hands.

International SIP Gateway Provider
Perfect for non-UK businesses that require a SIP Provider with low-cost calls for their SIP PBX into the UK market with lowest possible costs per SIP channel.

Easily add or remove additional SIP Channels as and when you need them quickly. Add inbound DDI numbers for UK Geographic, National 03 numbers as well as a full range of International numbers.
With a fully redundant network powering our SIP Trunks with multiple diverse and self-healing links around the UK and Internationally, meaning 99.9% guaranteed uptime.
---
The UK's best value, lowest cost SIP Trunks
No complicated options or minute bundles – prices are per channel with UK calls included. After all, VoIP is supposed to be easier right?
WEBMATE SIP Trunk Unlimited
$10 per month/channel
when paying annually, $12 month to month
FREE Setup on 3 or more SIP channels
($40 setup fee for 2 or less)

UK Calls (01, 02, 03)
FREE
UK Mobile (07)
FREE
International
from 1ppm – disabled by default
When paying monthly, you'll be charged 2 months in advance. No outbound call centres, FUP is that 25% of all calls must be inbound.
---
low cost UK SIP trunks –
all UK landline and mobile calls included
WEBMATE SIP Trunk Unlimited