with FREE Unlimited UK national and mobile calls included…
UK SIP Trunks that are reliable and with high audio quality – works with any VOIP PBX system including 3CX and Asterix based systems with prices from just £12.50 per month.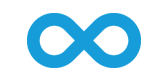 With our SIP Trunk Unlimited plans, you enjoy peace of mind with free 01, 02, 03 and 07 calls included for £12.50 per SIP channel – making our SIP trunks easier and lighter to budget.

Unlike some SIP providers, we don't charge a connection fee for calls.

Per second billing on all non-free calls so you get some of the lowest SIP costs available.

Perfect for non-UK businesses that require low-cost calls for their SIP PBX into the UK market, especially when routing our SIP Unlimited plan for UK outbound calls into your system.

Easily add or remove additional SIP Channels as and when you need them quickly. Add inbound DDI numbers for UK Geographic, National 03 numbers as well as a full range of International numbers.