Secure your site and add trust & confidence for your visitors
SSL Certificates fully mananaged and maintained for your when combined with our hosting services – or easy to manage yourself via our control panels with issue and re-issue capability. We provide a range of high-quality, trusted SSL certificates for websites, web applications and email SSL's.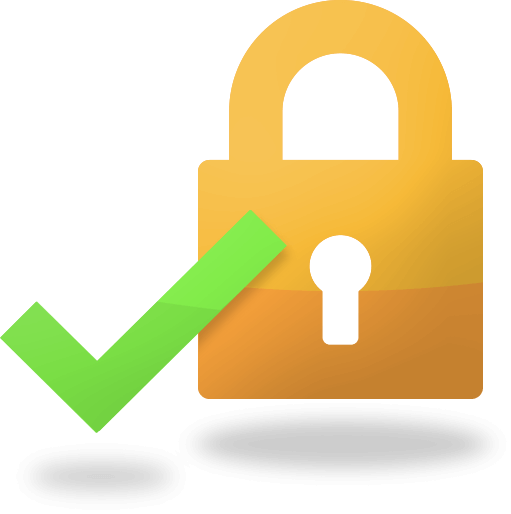 Secure your site and add trust & confidence for your visitors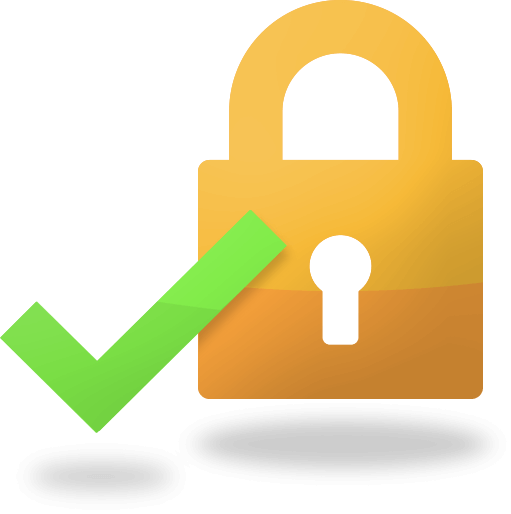 Choose the right Secure SSL for your website
RAPID INSTANT SSL – Domain Validation (DV)

Basic Security
£22 per year
Issued in minutes, ideal for blogs, social media & personal websites
GEOTRUST TRUE BUSINESS ID – Organization Validation (OV)

Strong business level SSL
£99 per year
Company identity included in certificate, ideal for business websites
GEOTRUST TRUE BUSINESS EV – Extended Validation (EV)

Maximum Protection & Trust
£169 per year
Green address bar & company name displayed, ideal for ecommerce
Domain Validation certificates offer an economical and quick way to implement SSL to your website. Domain Validated certificates verify you own the domain, but do not perform any additional organisation level validation.
Organization Validated SSL Certificates provide instant identity confirmation and strong SSL protection for your website and business – specifically showing your business name to add extra trust to visitors that they are on the right page.
EV SSL is an Extended Validation Certificate, the highest class of SSL available today and gives more credibility and trust to your website compared to using an organisation or domain validated SSL Certificate.
GeoTrust QuickSSL Premium
GeoTrust True Business ID Wildcard
RapidSSL® Wildcard Certificates help you secure multiple subdomains with one low-cost SSL certificate issued to *.yourdomain.com.
Secure your website fast. GeoTrust® QuickSSL® Premium certificates are one of the quickest ways for you to start protecting online transactions and applications with SSL.
Simplify certificate management with the convenience of a Wildcard certificate. GeoTrust® True BusinessID Wildcard certificates allow you to secure multiple subdomains on a single certificate, reducing management time and cost.
Get cost-effective protection and industry defining strength. From the first name in security.

What is SSL?
SSL Certificates are fundamental to internet security. They are used to establish an encrypted connection and allow data to be transmitted securely between a browser or user's computer and a server or website. Standard SSL (Domain Validated) Certificates are the easiest and most common type of SSL certificate. OV and EV Certificates also authenticate the identity of the company or organization that holds the certificate providing more trust to end users.
Establishes a secure connection between a browser and a server

Encrypts communication to protect sensitive information your customers provide to you

Places a padlock next to your web address in the browser

Authenticates an organization's identity
Improve Your Search Engine Ranking with SSL
Establish trust and online security for your website visitors and business.
Google wants to make the web safer and a big part of that involves making sure that the sites people access via Google are secure. That's why websites using SSL have been shown to benefit from higher ranking in search results.

If your site collects any details from visitors – even just contact forms, you should have an SSL to ensure that information cannot be intercepted between your visitors and your web host.

More than ever – web visitors demand that their data is secure and private. regulations like GDPR also make protecting your visitors privacy as best you can mandatory.

Secure online
transactions
Sites which sell goods or services on them should ALWAYS have an SSL to secure personal and card details over the internet.

Activate HTTPS and
the lock icon
Most modern browsers specifically notify it's users of non-SSL-secured website. Get an SSL in order to show a visible lock and HTTPS in the address bar.
An SSL encrypted site also shows visitors you're a real company who cares about their privacy – even if no personal data is gathered.

Search engines also often rank SSL secured websites higher than non secured – it shows authenticity and legitimacy to search bots.
Browsers have changed, don't get left behind

Web pages not served via HTTPS are now being displayed as 'not secure' in Google Chrome and Mozilla Firefox. Don't let your website be one of them. Add SSL today.
Can I use my SSL certificate with another host?
Yes, you can buy your SSL from us at our great rates, for a site hosted with another ISP (be sure to check out our great value, fast and reliable hosting plans though)
Can I buy an SSL for more than one year?
Not currently no. Previously you could, but most SSL companies and browsers no longer support more than 1 year SSL. The idea is to improve security – we're not entirely convinced!
Which SSL certificate should I buy?
In all honesty, unless you want a green padlock on your site (which helps customers feel secure), most sites can get away with the entry-level Rapid Instant SSL certificate.  For E-commerce stores and customer areas you might want Business Verified or EV certificates just to promote better confidence with clients.
Can I get multi-domain san certificates?
Yes, if you need to secure more than 3 sub-domains then a SAN certificate is the most economical and convenient option. Please contact us for advice on which SSL certificate is best for you.
How will an SSL increase by Google Rank?
Google changes the way it ranks sites quite often. Generally it looks for "reputation" and "credance" of a site to determine if it's more relevant and reliable for it's users. An SSL is a sure sign that you're a reputable site so it adds weight. Because browsers now show a warning for sites that are not SSL secured, it's likely the weighting for having an SSL is much higher nowadays too.
How do I install my SSL?
It's not the easiest thing to add an SSL but most hosting providers have a control panel for uploading the various certificate files for the SSL. It's important to get this right and check it with an SSL checker like Qualys. If your site is hosted with us, we'll sort all of it out for you anyway. There's usually plenty of good guides online for most types of servers too – contact us for help or advice.
We only sell SSL certificates from the most trusted brands in Online Web Security



Low cost SSL Certificates to secure your website