Reliable UK SIP Trunk Provider with FREE Unlimited UK & mobile calls options or PAYG plans for any PBX

UK SIP Trunks that are reliable, low cost, with built-in failover, encryption and award-winning 5-star rated support. Our premium quality SIP services work with any Business VoIP PBX system including 3CX & Asterix. Enjoy the lowest UK costs from just £4 per month, per SIP channel for PAYG or opt for our unique and popular SIP Unlimited from just £7 per month per channel – and enjoy inclusive UK landline and UK Mobile calls…

SIP Trunks are easy to deploy on any VoIP PBX platform and perfect for UK businesses looking to lower their call costs or international companies who want to get the best value for their outbound UK landline and UK mobile calls, whilst providing a UK-basing incoming number from a trusted and premium UK SIP Provider. Security and failover included as standard to ensure maximum uptime and call quality on our self-healing VoIP network.

FREE no-obligation, no sales-pitch demo trunks for testing purposes available on request.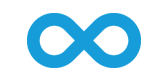 Keep things simple with free & unlimited UK 01, 02, 03 and 07 calls – and with low international charges from less than 1p /min. Our UK SIP trunks are great value without sacrificing quality of service or support. Calls to other UK VoIP providers, via their 01, 02 or 03 numbers, is also completely free. Or you can choose our low-cost PAYG option.
Enable pooling of SIP channels between multiple sites or VoIP PBX systems to allow for bursting call capacity for each site. This provides huge cost saving for multi-site companies that may want to service higher volumes of calls at specific times
(only available on SIP UNLIMITED)

With award-winning help & support – not to mention 5-Star Trustpilot & Google reviews – your UK SIP Trunk gateways are in safe hands. Our network and systems are well managed with exceptional support always on hand. We have 30 second call wait times and 2 hour email response times – with emergency prioritisation for business-impacting events.

Each SIP Trunk comes with comprehensive monitoring to protect your SIP and PBXs. These work by behavioural- and threat-based analysis of suspicious call usage patterns and connected devices and PBX's. Each registration event triggers a full threat-detection audit which probes for common attack vectors – with rule-based notifications and auto-restriction or blocking options.

Full TLS / SRTP encryption of calls and secure authentication with active threat detection and fraud protection. Including PBX ACL's, IP authentication and automatic PBX security analysis to ensure your VoIP / SIP calls and services  are safe & secure end-to-end.

Triple Failover Protection
Our UK SIP Trunks come with mirrored backup SIP channels to our secondary datacentre for extra resilience on your PBX as a failover or to your backup PBX. As triple protection, your DDI's can be configured to divert to mobile or landline. Our self-healing & VoIP-dedicated network powers our SIP services with multiple redundant fibre links and direct peering with other PSTN and VoIP networks in the UK & globally.
(backup trunk only available with SIP Unlimited, 3 or more channels) 
---
The best value, lowest cost SIP Trunks, VoIP & SIP Channels from the UK's leading SIP Provider.
Two easy-to-choose SIP Trunk options: either Unlimited SIP – with all UK landline and UK Mobile calls included – or our low-cost Pay-as-you-go. PAYG is generally better for customers with mainly incoming calls or very low volumes of UK calls. Otherwise, SIP Unlimited is best for most businesses.
Contact us for reseller, wholesale and partner details, custom quotes of more than 20 channels or if you'd like a  FREE NO OBLIGATION TRIAL for a few days to see just how good WebMate SIP Trunks are!
SIP TRUNK PAYG
Low cost pay-as-you-go SIP service with low call costs and per-second billing

£48 when paying annually or £4.80 month to month. £20 setup fee
SIP TRUNK UNLIMITED
SIP Trunk with all UK and UK Mobile calls* included for easy budgeting (FUP applies)

£84 when paying annually or £8.40 month to month. £20 setup fee
Includes 1x UK 01, 02 or 03 number
(Additional DDI's are £7.50 per annum or 75p per month)
UK Calls (01, 02, 03)
1p/min
UK Mobile (07)
2p/min
International
from 1p/min
Terms
30 days running contract
FREE Cloud PBX Designer and Control Panel
Includes 1x UK 01, 02 or 03 number
(Additional DDI's are £7.50 on-off setup)
UK Calls (01, 02, 03)
FREE
UK Mobile (07)
FREE
International
from 1p/min
Terms
30 days running contract
How SIP Trunks, VoIP & SIP Gateways work
SIP trunks are digital VoIP "lines" that significantly reduce call charges for businesses of any size whilst allowing complex routing options to maximise the efficiency of your phone system. For example, a US-based company might add some of our UK SIP trunk channels to their PBX to route all UK-bound calls through. Adding a SIP trunk route to your existing cloud-based or inhouse PBX system is really easy within your software (eg 3CX or Asterix). Likewise, a UK based company can use a SIP trunk for all of their inbound and outbound calls and save 80% or more!


Take advantage of the best UK SIP call rates per destination country

Lower costs for both calls and system rental/lease over traditional systems like ISDN or PBX

VoIP and SIP is inherently highly scalable at short notice
Resilience guaranteed by our geographically diverse network nodes

Consolidate your whole phone PBX system over multiple branches with one system to manage

Highly versatile with unlimited configuration and routing options
International UK SIP Provider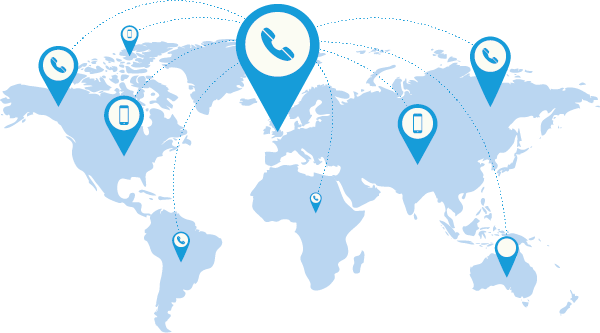 Our UK SIP trunks are extremely popular for international companies who need high quality and low cost VoIP call routing for UK-based customers and branch offices. With low or no call charges and the ability to work with any PBX platform. Businesses all over the World can enjoy trouble-free VoIP calls to the UK, including UK mobiles or for all of their UK-based customers via routing plans on their VoIP / PBX system as well as provide a UK number for inbound call routing. Our network has super-fast tier-1 links to every corner of the planet, so you won't sacrifice call quality.
Reduced costs with SIP Trunks and VoIP
VoIP is inherently cheaper than full PSTN or ISDN call routing. With WebMate's UK SIP Trunks, we bring those cost savings even further with FREE UK (01,02,03) and UK Mobile (07) call charges included with every SIP trunk channel and some of the lowest international outbound charges in the industry through our extensive network partnerships with telco's and other VoIP providers in every country. Using a PBX like 3CX (or our Hosted 3CX VoIP service) or any other SIP-compliant cloud or on-premise SIP will save your business 80% or more.
Hosted 3CX VoIP Service (with UK SIP trunks included)

Our 3CX Hosted VoIP PBX system is an all-in-one cloud-hosted PBX that's hosted, managed and maintained for you from just £25 per month with 2 UNLIMITED SIP Trunk channels included. 3CX is the world's best VoIP PBX platform with unlimited extensions and a full range of features suitable for both small business and 100-line call centres alike. With licencing options starting at FREE for smaller companies, to Pro licences for large companies and call centres – it's the best value VoIP platform by a long way. And our hosted solution is designed to make deployment easier than ever.
FAQs about our UK SIP Trunks, SIP channels, SIP Provider compatibility, low costs SIP prices….
What is a SIP Trunk and SIP Channel?
SIP stands for "Session Initiation Protocol" and is a way internet based phones connect to each other in order to provide an audio service – or telephone service over the internet. A SIP Trunk is the service, like a normal telephone service with landlines and has one master telephone number. a SIP channel is like a line on a phone service – or more like the lines you'd get on and ISDN service. So the more SIP Channels you have, the more simultaneous calls you can make and receive. So you'd have a SIP Trunk for your business with several SIP Channels associated with it, to allow multiple calls.
What is a SIP Gateway (or SIP Server or SIP provider)?
SIP Gateway and SIP Server are often the same thing, but can be different. SIP Gateway is the route your SIP Server (or SIP PBX) might use to connect various types of calls. A SIP Server is usually the actual server which manages your PBX VoIP system – but is sometimes used to describe your SIP gateway Provider. For example you might have a SIP Server (or SIP PBX or VoIP PBX server) – like 3CX or Asterix – which has multiple SIP Gateways from companies like us that you might route different calls types through either for resilience or for cost or service benefits. So if you were based in the US or India for example, you might have a SIP Gateway for Inbound and outbound UK calls, and a different one that handles calls to and from ASIA. SIP is useful that way, allowing you to utilise the internet to make the best choices for which SIP Gateway Provider to use.
How many SIP Channels do I need?
SIP channels are effectively the number of "lines" you have, the number of simultaneous incoming and outgoing calls. It varies for each business, but a general rule is 4 staff per SIP channel. For businesses or departments that are heavily phone-based, like a support team for example, you might want one SIP Channel per staff member because they need to potentially be on the phone all the time.
Can I upgrade my SIP channels?
Yes, you can add SIP channels at any time easily, just let us know and we'll activate them straight away. Added SIP channels do not restart your minimum contract either, the minimum contract period is per SIP Trunk – so you can keep costs down if you expect to grow for example.
Can I use a WebMate UK SIP Trunk outside of the uk?
Certainly. As our VoIP and SIP network is UK based we're well placed to handle your calls to and from the UK – especially with our inclusive UK and UK mobile minutes in all of our SIP services. Our network is multi-honed and well connected all around the world, so the call quality and "latency" is low from every corner of the planet. Our reliable SIP Service is extremely popular with non-UK businesses looking to reduce SIP costs.
What's the contract term for SIP Trunks services?
Easy 30 day running contract for SIP PAYG and SIP Unlimited in general. For SIP Unlimited over 3 channels we ask for a 12 months commitment. Terms are monthly in advance with credit card or DD setup on file. You can also pay annually in advance which effectively gives you 2 months free.
Are WebMate UK SIP Trunks compatible with PBX and cloud services like 3cx and Asterix?
Yes, our UK SIP trunks and SIP channels are fully compliant and work with all SIP software and SIP clients, including 3CX and Asterix.
What calls are included free?
On our Unlimited SIP plan, calls to UK numbers starting 01, 02, 03 and most 07 (mobile) are included free of charge with no limitations on call length subject to our Fair Usage Policy. Mobile calls are only free from the major Tier1 providers: O2, Three (H3G), Vodafone (inc CW), Orange and EE. All other "mobile" calls are charged.
What is the FUP and why do you have one?
On our Unlimited SIP trunk plan only (no FUP on PAYG), our Fair Usage Policy only requires that for us to continue your free outbound calls, that at least 25% of your calls are inbound of a maximum of 75% are outbound. For the vast majority of companies, this is usually a 50/50 split anyway – or leaning towards more inbound minutes than outbound. We only do this to protect our low prices and to ensure the SIP services are not used by auto-dialers or call centres which only do huge numbers of outbound only calls (or mainly outbound). As we still have to pay for call minutes with telecom partners we connect with, and pay for the outbound bandwidth etc – if our low cost bundles were used in this way, we'd have to increase the prices for everyone.
Can I have paid-for calls instead with no FUP?
Yes, for call centres or auto-dialer services that would not fit within our FUP, we can quote for minute bundles starting at 5,000 UK minutes per channel.
What happens if I breech the FUP?
Sometimes you might find you make an extraordinary amount of outgoing calls for one reason or another, which is fine, we're happy to let it slip once or twice a year – it should all balance out generally and no harm done. However, for 2 consecutive breeches, or 3 in a year, we reserve the right to terminate the bundle minutes and charge our standard minutes rate for all calls retrospectively (1p for landline,5p for mobiles). But you shouldn't ever accidentally find yourself here, you'll know from the outset if more than 75% of your calls are outbound generally.
Is there any failover for SIP trunks?
Our SIP trunks are very reliable and come with as 99.9% uptime guarantee. Whilst we can provide bespoke failover services like redirect or voicemail on the SIP channels themselves, this is normally the job of your SIP Server or cloud-based SIP software. Our Hosted 3CX service for example, provides failover service on the SIP client end, which is the most likely to suffer a failure.
Are SIP trunks cheaper than ISDN or PSTN?
Yes, almost always considerably cheaper. ISDN or PSTN lines usually cost more in rental than our SIP services, and then you have old-fashioned call charges to pay (and even "connection charges" sometimes!). Typically using SIP trunks is at least 20% cheaper but most businesses find themselves saving 60% or more on their telephone costs – especially with our inclusive SIP bundles.
Are SIP trunks and SIP channels not real?
There's some sites and services that claim that SIP Trunks are made up out of thin air as an excuse for telecoms companies to regain revenue from losing the traditional PSTN and ISDN services (when they are phased out over time, by 2025 in the UK). Whilst a small part of that is true: SIP to SIP calls do establish a connection freely over the internet and you do not need a paid for SIP provider for those. However a SIP gateway service like ours does more than single SIP to SIP, it acts as a routing and middle-man for SIP sessions (calls), connects to other SIP providers in faster and better ways than just relying on the internet, and most importantly, provides SIP to PSTN/ISDN calls (which still cost money per minute). So no, a proper SIP provider has lots of costs associated with providing the SIP Services. Usually the ones claiming it to be a "made up" thing, are doing so to convince you either to pay for SIP calls individually with them or to cover their costs in hidden ways…. Our SIP Trunks are great value!
So you do a Free SIP trunk like some other providers?
There are some "Free" SIP services out there, but they all charge you somehow in order to cover their costs, and often skimp on things like call quality, network reliability and support. You'll generally get these charged on a PAYG basis per minute, often with high prices for mobiles and international calls. With our call-inclusive SIP trunks, you won't get any shocks and pay a single low monthly fee per SIP Channel.
Can I test your SIP Services?
Sure, we'd be happy to lend you a SIP trunk for a few days to test the quality and reliability, subject to availability – just let us know and we'll set this up for you.
Google Reviews – 5 STAR
Based on 85+ verified reviews (4.9 average)

Based on 145+ reviews, average score 4.8. View all Trustpilot reviews here.
I have been with WebMate since dial-up access days! Stayed with them mainly because of their excellent customer service – prompt, helpful, and knowledgeable. They even ring you back if their line is busy! What a relief not to have to deal with a far flung call centre or poorly informed staff reading from a script. Efficient service and staff very supportive, helpful and patient. Treated like a person as opposed to a number.
Great support as always from WebMate! I've used Webmate for about 8 years now and they are always superb at delivering, friendly, honest coherent support in a really timely manner! I don't hesitate to recommend them. Thank you Pete, Charlie, Lewis and all the team!
Excellent Service. Webmate have always been helpful and prompt in dealing with queries and problems but they surpassed themselves with a recent issue I had. At all times they replied very quickly, sometimes in only a few minutes, and were very patient in finding a solution that was not obvious and hence took several attempts to sort out. I can't see you getting this level of service from some of the larger ISPs.
Webmate have been my preferred ISP for sometime. Consistently excellent service and superb uptimes.
They recently prepared a website for me. A superb job for the price.I cannot recommend them too highly.

I have been with WebMate since 1998 and I cannot fault their excellent service and competitive rates for web-building and email hosting. No voice recognition frustration options when you call, but a familiar friendly voice to help you with any computer issues to hand.

Excellent service. The best Mac web provider out there. Any issues have been sorted extremely quickly and politely. Thank you. No holding on to phone lines for ever and ever. Quick response if even I've phoned. Tickets generated for problems sorted over night at the slowest.

WebMate Shines. Best outfit out there… Always available, friendly, and knowledgeable; go out of their way to resolve any issues, both email and/or web support issues. Can't say enough about these people.

A wonderful company – efficient, helpful and simply the best (my experience of 15 years impeccable service)

I had no Broadband, so I phoned WebMate and I got the usual guy's (based in Cornwall) to sort my problem within one day, I've been dealing with the same people for 20 years, that says everything! They got back to me to say that leave it with us, we're working on it, and sure enough, it was fixed shortly afterwards. I truly believe that WebMate is the best and most honest company that I have ever dealt with, they are exceptional. Thank you all very much again.

A company that will actually talk to it's customers. In a world where most companies seem to be set up to make it as hard as possible for you to talk to a real person, WebMate is a breath of fresh air. There are real, always helpful people just a phone call away. I have never for a moment regretted changing from the ever unhelpful BT. I don't write reviews normally but this company deserves a bit of my time for going out of its way to be helpful to its customers rather than keeping them at arms length. I would highly recommend them.
The best UK SIP Trunk Gateway & VoIP Provider