Stake your claim on the internet
Put your flag on the internet with your own domain name. Use the search box below or visit our domain name-spinner for some suggestions based on your company name or keywords.
easy and quick domain registration service

Domain names purchased with WebMate can be parked or CNAME redirected for free
Our super-easy-to-use control panel allows full management of your domain names – or drop us a request by phone or email and we'll sort out changes or help with any queries/changes

Our geographically diverse DNS servers are super-fast and super-reliable with no single point of failure

We don't charge any fees to transfer domains away.

TXT, SPF and
DNS-SEC support
Automatic and auto-filled support for DNS security standards which help stop spam, malware and domain abuse

Hide your registration details with comprehensive privacy options to mask your details.
Top Tips for getting the Perfect Domain for your business
Domain Name Registration Prices
1 Year Domain Registration
2 Year Domain Registration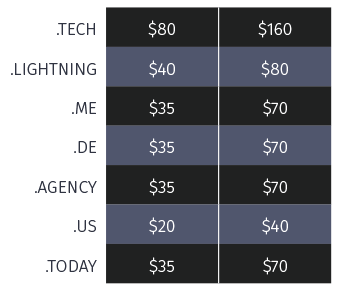 Need help choosing the right domain name – we'll be happy to help
Committed to a better service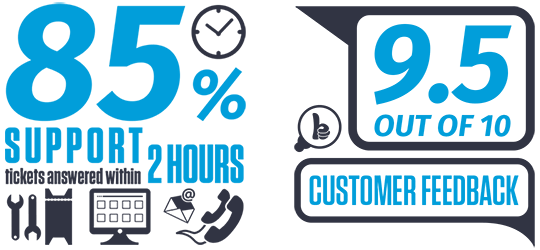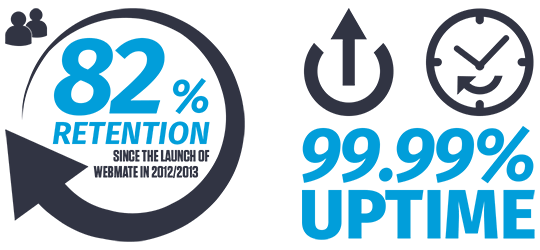 Committed to a better domain registration service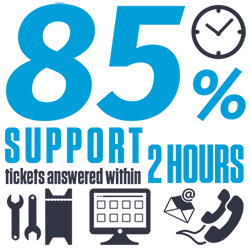 During 2018, 85% or more tickets were answered within 2 hours in each quarter, with the highest figure being 88.9%.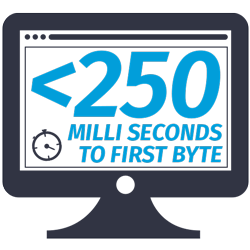 Google will give your site top marks for sub 250ms.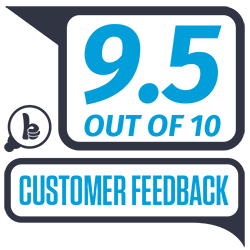 During 2018, our customers rated our ticket responses at least 9.5 out of 10 in each quarter, with the highest being 9.67.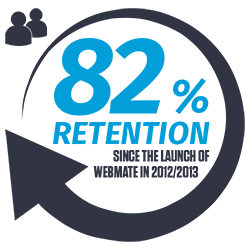 8 in every 10 of our customers have been with us for over 6 years – 25% more than 12 years!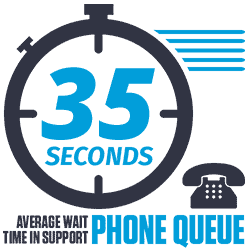 During 2018, the average wait time in our technical support queue was just 56 seconds and less than 0.1% of calls queuing for more than 6 minutes.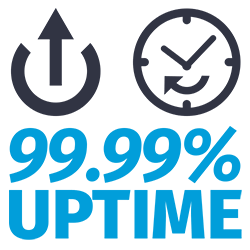 We strive for maximum uptime with all of our internet services. Our Web Hosting and Email Hosting has >99.99% uptime per month minimum, with 100% uptime targets.