Save up to 33% on your monthly phone bill with our great value home line rental deals – just £19.20 per month


Up to 30% cheaper than BT
With lower monthly rental costs, no connection charges and per-second billing, our average customers save over 30% on their phone bill compared to BT.

You shouldn't pay a second more than you're on the phone – which is why we charge per second rather than rounding up to the next minute. This alone can save you nearly 50% on a 1 minute and 1 second call!

"Call Connection Charges" – which most other providers add – ramp up the cost of each call for no reason whatsoever. So we don't charge them – saving you up to 15p per call (often the most expensive part of other providers call charge)
It's the same line rental, from BT, but at better prices and with even better support and backup. Save between a few pounds a month to tens of pounds per month with lower line rental and fairer call charges – like no connection charge (sometimes up to 17p per call), per second billing and lower call charges across the board. Combine this with our great value premium broadband.
All new lines are currently available with FREE INSTALLATION, saving over £120.
Home Line rental
Rolling 30 day contract on migrations
12 month contract with FREE INSTALLATION
Unlimited UK calls available at just £7.80 per month extra.
Line Rental
£19.20
UK Calls
10p
Mobile Calls
12p
Premium
12p
Connection Charge
zero
Line Rental
£21.10
UK Calls
10.24p
Mobile Calls
13.65p
Premium
10.24p
Connection Charge
17.07p
(All prices above inc VAT)
Prices shown are cost per min and include any applicable call service costs. Premium call rates includes calls made to (09/118/084/087) numbers.
Comparison of a 90 second call
Premium
(per min + service charge)
(09/118/084/087)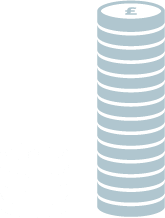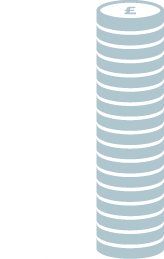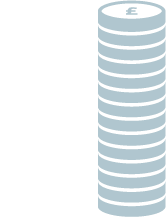 It's not wrong to want to speak to someone in this country who speaks your language. More importantly it's not the language or location of call centres from the likes of BT that's the problems – it's the fact they are call centres themselves. It's bad enough talking to someone with broken English, let alone someone that's not a telecoms expert and is merely reading a rigid script. We've all been there and it's possibly the most frustrating thing in the world. With WebMate home line rental you talk to a friendly telecoms expert that can deal with your query quickly and efficiently. It's about time.

Transferring your residential line rental to WebMate is completely painless – there's no downtime and nothing for you to do other than instruct us to take over the billing of your line and calls. You keep the same number and features you've already got – so nothing at all changes – just lower bills of course!

Same Line, Different Provider
The line is essentially exactly the same as you'd get with BT. It's the same BT-based system with the same call quality and maintained by Openreach in the same way it would be with BT themselves. The bonus is you don't have to call BT if there's a problem, we handle all that for you! So we don't move your line to "our own system" (LLU) like some of the cheaper companies where call quality and service might suffer.

Most providers subsidise their headline rates with hidden connection charges – sometimes up to 17p per call or more. This is before you've even started calling! We don't charge any connection charges, you just pay for what you use, per second and at competitive rates. Much fairer.
Google Reviews – 5 STAR
Based on 85+ verified reviews (4.9 average)

Based on 145+ reviews, average score 4.8. View all Trustpilot reviews here.
I have been with WebMate since dial-up access days! Stayed with them mainly because of their excellent customer service – prompt, helpful, and knowledgeable. They even ring you back if their line is busy! What a relief not to have to deal with a far flung call centre or poorly informed staff reading from a script. Efficient service and staff very supportive, helpful and patient. Treated like a person as opposed to a number.
Great support as always from WebMate! I've used Webmate for about 8 years now and they are always superb at delivering, friendly, honest coherent support in a really timely manner! I don't hesitate to recommend them. Thank you Pete, Charlie, Lewis and all the team!
Excellent Service. Webmate have always been helpful and prompt in dealing with queries and problems but they surpassed themselves with a recent issue I had. At all times they replied very quickly, sometimes in only a few minutes, and were very patient in finding a solution that was not obvious and hence took several attempts to sort out. I can't see you getting this level of service from some of the larger ISPs.
Webmate have been my preferred ISP for sometime. Consistently excellent service and superb uptimes.
They recently prepared a website for me. A superb job for the price.I cannot recommend them too highly.

I have been with WebMate since 1998 and I cannot fault their excellent service and competitive rates for web-building and email hosting. No voice recognition frustration options when you call, but a familiar friendly voice to help you with any computer issues to hand.

Excellent service. The best Mac web provider out there. Any issues have been sorted extremely quickly and politely. Thank you. No holding on to phone lines for ever and ever. Quick response if even I've phoned. Tickets generated for problems sorted over night at the slowest.

WebMate Shines. Best outfit out there… Always available, friendly, and knowledgeable; go out of their way to resolve any issues, both email and/or web support issues. Can't say enough about these people.

A wonderful company – efficient, helpful and simply the best (my experience of 15 years impeccable service)

I had no Broadband, so I phoned WebMate and I got the usual guy's (based in Cornwall) to sort my problem within one day, I've been dealing with the same people for 20 years, that says everything! They got back to me to say that leave it with us, we're working on it, and sure enough, it was fixed shortly afterwards. I truly believe that WebMate is the best and most honest company that I have ever dealt with, they are exceptional. Thank you all very much again.

A company that will actually talk to it's customers. In a world where most companies seem to be set up to make it as hard as possible for you to talk to a real person, WebMate is a breath of fresh air. There are real, always helpful people just a phone call away. I have never for a moment regretted changing from the ever unhelpful BT. I don't write reviews normally but this company deserves a bit of my time for going out of its way to be helpful to its customers rather than keeping them at arms length. I would highly recommend them.
Cheaper Telephone Home Line Rental