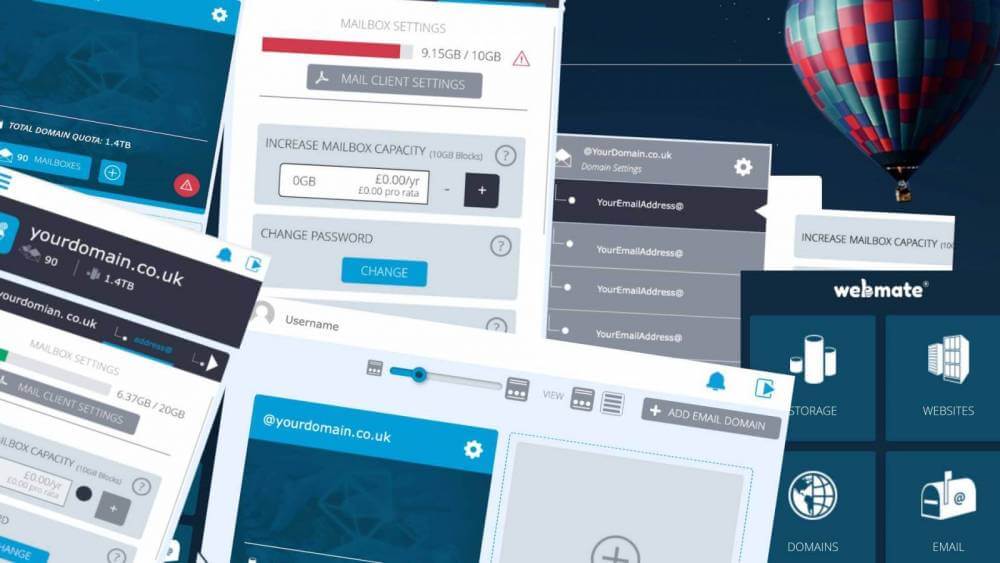 Take a look at our new, redesigned Email Control area within WebMate Control.  We've made organising your email hosting for domains and mailboxes quicker and easier than ever. Bringing in new ways to view, sort, add or change your accounts – whether you're a business email user or it's just for personal use this will benefit you. We're really pleased with the results!
Better control of your Email hosting
New card-style layout
Easier to add new email domains and mailboxes
Switch between card layout and improved list layout
Sort by domains or mailboxes
Manage domain aliases with options to view, create or delete.
Mailbox quota usage warnings
The new user interface has a whole range of new features and options available. All thought out and carefully created, enhancing the way you see and update your email services within WebMate Control. For instance, you can now view your accounts in an easy to manage card view, similar to that within our hosting interface. Or alternatively, you can select to view your accounts in an organised list view. This gives you the added option to alter the view between domains or mailbox.
Another of the many new features inside this interface, is the ability to easily see your mailbox capacity – how much space is free and what your email quota is. Within the initial card view you get a warning tooltip, to show you that one or more of your mailboxes are at their capacity. Within the next interface you can manage these, where you are given the option to increase your data quota there and then! A really helpful feature for limiting the risk of incoming emails bouncing for instance.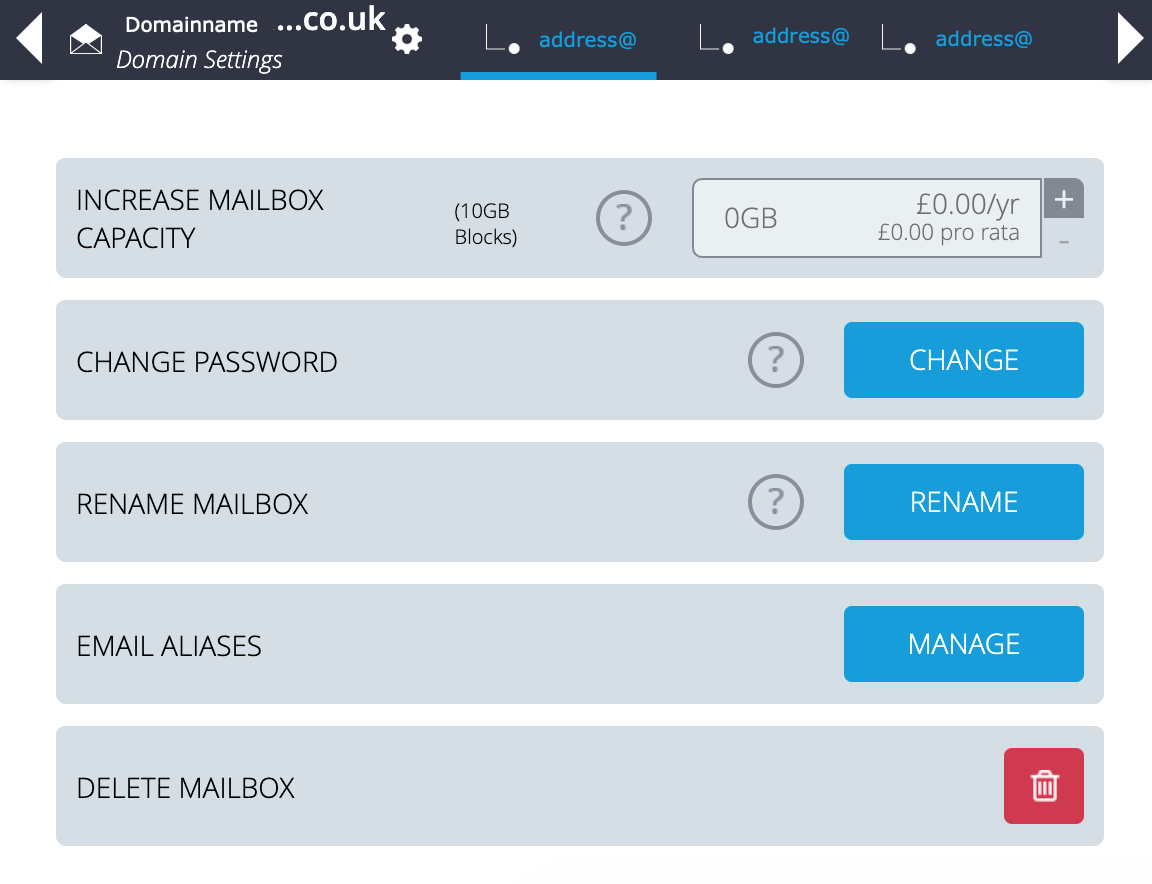 Further more, you can now also organise your domain aliases with ease. This new function allows you to View, Create or Delete aliases for individual mailboxes. As well as, additional new functions, such as renaming your mailbox, adding and deleting your individual mailboxes, changing passwords for the individual accounts and downloading email account settings.
Management on the move
This new redesign works perfectly on mobile devices too! So, all the same controls as you'd get on your desktop. Now easy to manage within WebMate Control on your phone.
Above all, we hope you will love this redesign and all the new email control features we've added. Be sure to let us know what your favourite new feature is. Oh, and keep your eyes peeled for some more new releases making their way to you, very soon!
To find out more about our ultra-reliable, secure email hosting services where you can use your own domains or our generic domains – check out Personal Email or Business Email hosting.